What We Offer
Automatic Lathes is a contract production machining business. We manufacture for our customer what they want, when they want it. Our specialty is manufacturing items in production runs of 20 – 20,000.
We can machine items from a wide range of materials including brass, copper, bronze, stainless steel, steel, aluminium and a variety of plastics/nylons. If appropriate we can organise to have a variety of surface finishes to the product applied eg powder coating, zinc, nickel, tin, chrome, anodising, hardening and laser engraving/marking.
We understand it's all about quality product, on time, at a price that represents good value.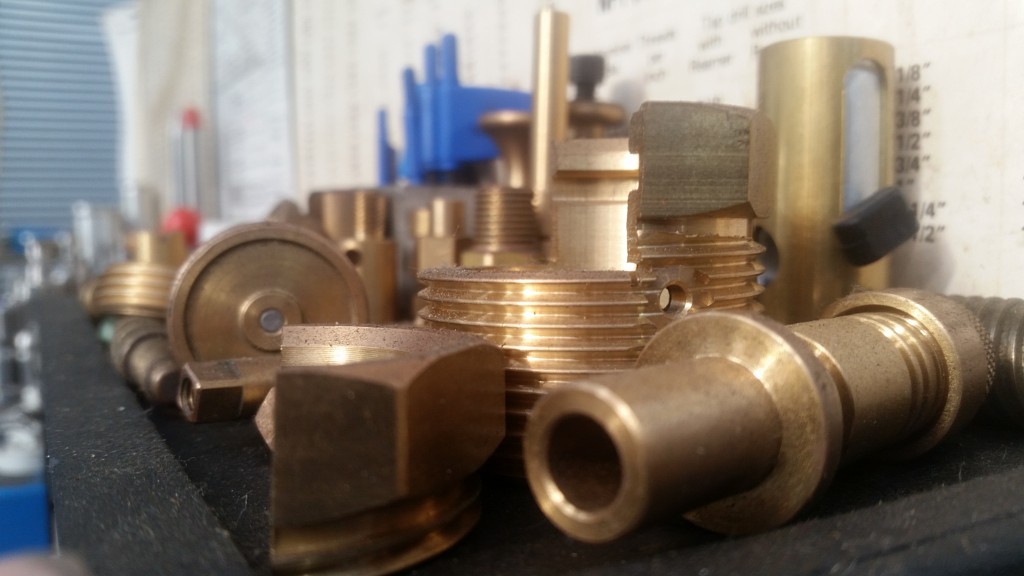 As an Automatic Lathes customer you have access to our greatly experienced team, many of whom have over 15 years in the industry. Our vast array of CNC (Computer Numerically Controlled) lathes and Mills are designed and configured for the most efficient production work. In addition to these there are dedicated tapping, milling and drilling machinery to allow a vast array of items to be produced accurately and cost effectively.
Clearly if we see an opportunity to improve the "machinability" of a component we will work with your design team to see if those changes can be incorporated with the aim of lowering the overall costs of that item.
And of course we understand the needs around being RoH compliant and can manufacture to, and support these requirements.
If you would like a quote on any existing, or new components. If you wish to do a small pre-production run or have prototype samples made, please don't hesitate to contact us.​